Germans Visit Greenwood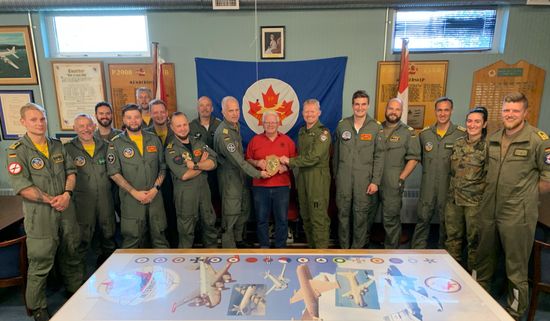 A squadron plaque from the German crew is presented to VPI.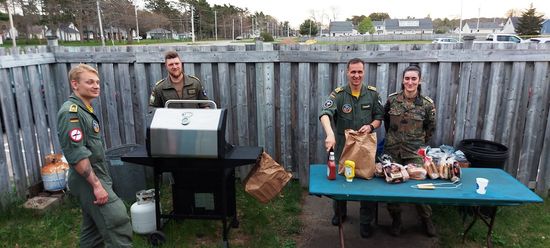 The BBQ chefs who served up great sausages.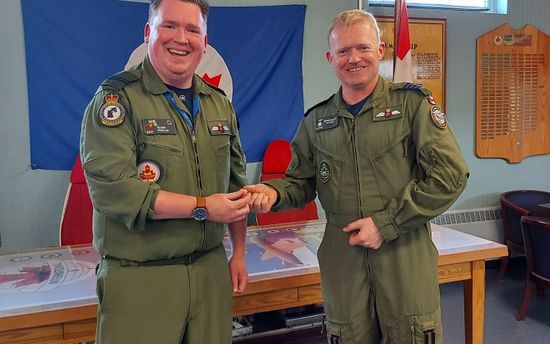 Glenn Duncan receives his red VPI pin from our Patron Brendan Cook.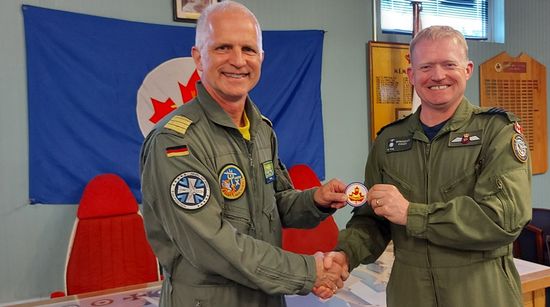 Oliver Ottmuller, Commodore of the German Navy Marinefliegergeschwader 3 presented with a red VPI patch from Brendan Cook, Wing commander 14 Wing and the Patron of VPI.