New VPI Patron and HQ President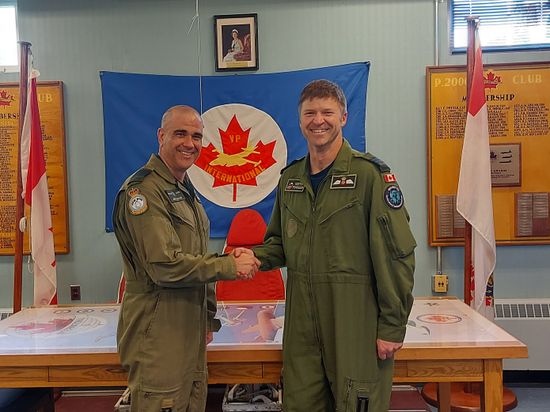 Colonel Jeff Davis, (left) the new VPI Patron welcomes Lieutenant-Colonel Keith Fugger, the new President of VP International.
Greenwood VPI Wing Pillar Award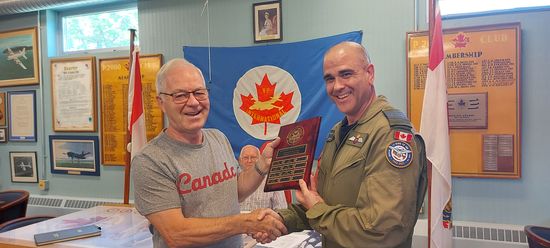 The VPI Patron, Colonel Jeff Davis presents Winston Dominie with the annual Greenwood VPI Wing Pillar Award for his outstanding contribution to the Wing.
Argus painting donated to VPI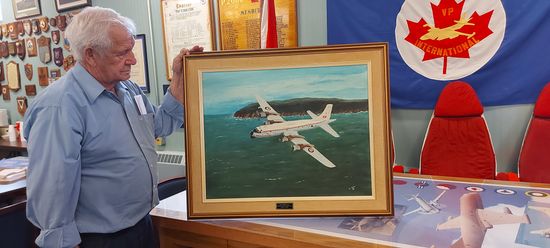 Al Beliveau is shown here with an Argus painting donated to VPI by Shirley Fahie.
Germans Visit Greenwood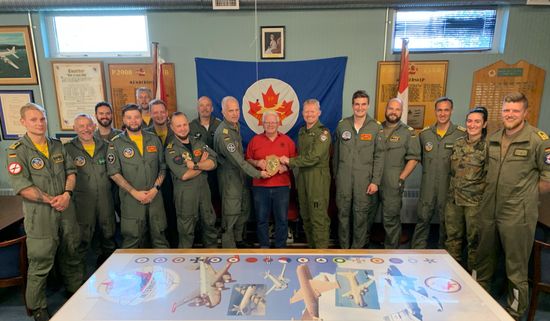 A squadron plaque from the German crew is presented to VPI.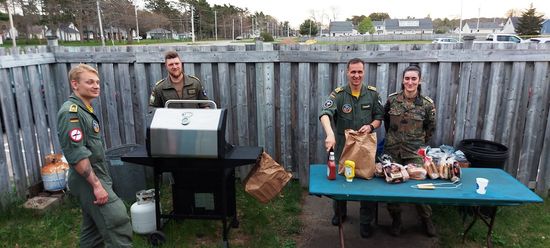 The BBQ chefs who served up great sausages.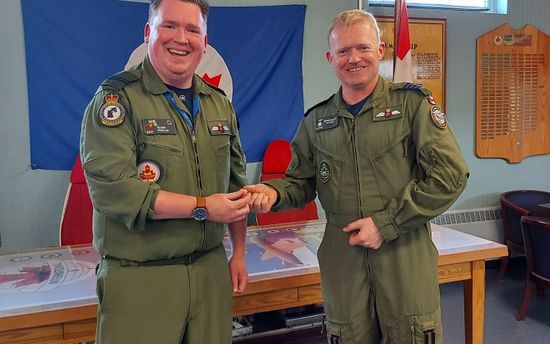 Glenn Duncan receives his red VPI pin from our Patron Brendan Cook.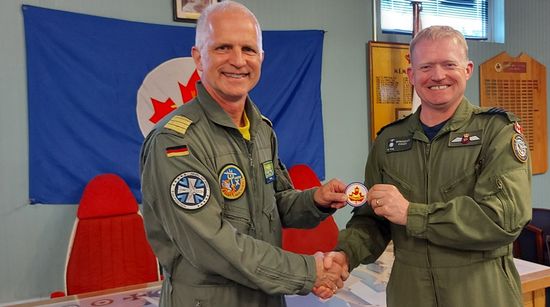 Oliver Ottmuller, Commodore of the German Navy Marinefliegergeschwader 3 presented with a red VPI patch from Brendan Cook, Wing commander 14 Wing and the Patron of VPI.
407 Sqn Wins Sea Dragon
A great testimony to 407 Sqn. See this article from Skies Magazine: The Demons of 407 Squadron defend anti-submarine warfare title.