Maritime Patrol Community Recognizes an Original
Article from the Aurora Newspaper: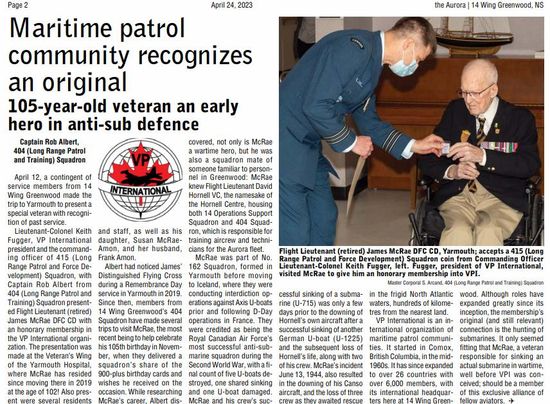 VPI Brisbane Charter AGM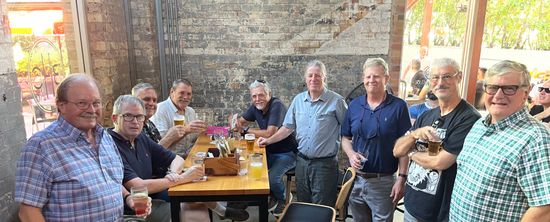 VPI Brisbane Charter AGM - Breakfast Creek Hotel Sunday, 12 Feb 23.
L to R: Baz Collins, Leigh Collins, Frosty Newell, Peter Van Der Heiden, Ray Press, Noel Tesch, Jeff Bugden, Andy Weekes, John Payne.
New VPI Patron and HQ President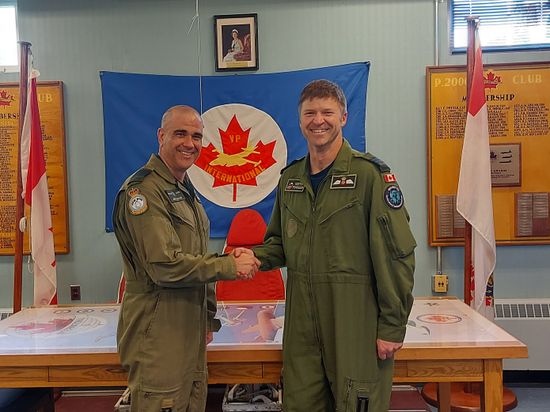 Colonel Jeff Davis, (left) the new VPI Patron welcomes Lieutenant-Colonel Keith Fugger, the new President of VP International.